Take Your Career To New Heights
We're looking for the right kind of people to join our team — someone, like you perhaps, who has the skills and attitude to make every customer's experience the best it can be.
Thank you for your interest in Sun Country Airlines!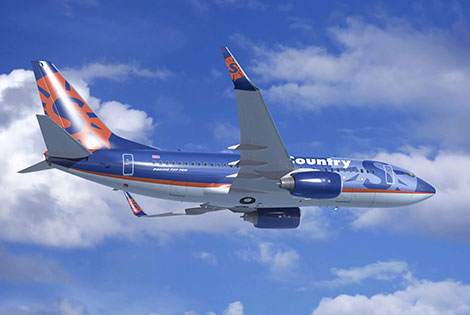 Pilot, FO B737
Sun Country Airlines is currently accepting applications for first officer positions.
Minimum qualifications
Certification requirements:
FAA issued Airline Transport Pilot (ATP) Airplane Multiengine Land certification with no centerline thrust restriction
Current FAA first-class medical certificate
Flight time requirement:
1,500 hours total fixed wing pilot time (waiver for military)
250 hours PIC fixed-wing
50 hours fixed-wing multi-engine
General requirements:
Current, valid passport
Legal right to work in the United States
Possess a valid United States issued Driver's License
High school diploma or GED equivalent
Bachelor's degree from accredited college or university is preferred
Reliable, punctual attendance is an essential function of the position